Wagdy S. Rizk, MD
Patient Testimonials
Discover what our patients have to say regarding their office visit, surgical experience or recovery process. We also encourage our existing patients to share their own experience!
"On March 13, 2019 I had a right total hip replacement. Prior to having this surgery I walked at least 1 - 2 miles a day (4-5 days a week) at the mall and it was extremely painful. When Dr. Rizk told me that I needed a hip replacement I dreaded hearing that because I was afraid of how it would restrict my activities and how it would affect my lifestyle.
Before surgery I attended a class and was given literature on what to expect, exercises to do before and after surgery that would help speed up my recovery. Dr Rizk and his staff were so helpful and alleviated most of my concerns. I also went on the internet, checked out his website and investigated his credentials. His credentials are impeccable!
I had the surgery and was up walking and doing physical therapy 3 hours later. I was discharged from the hospital the next day! I took the pain medication for only 1 - 2 days after discharge and then I only needed Tylenol or Advil after that.
Therapy is the key to full recovery (YOU MUST DO THERAPY). I started back walking at the mall within 7 days after surgery, slowly with a walker and with a cane for 1 week and then I stopped using both by the second week after surgery. It's been 9 weeks since my hip replacement and I'm up to 2 - 3 miles a day for 4-5 days a week.
Thank you Dr Rizk, staff at Beaumont Bone and Joint and Christus St. Elizabeth for the excellent care that I received."
"Very easy to talk with regarding my hip issues and subsequent hip replacement in 2014.
Very patient and explained procedure to where I could understand it. Removed all doubt that it was the correct decision for me.
Listens well.
Gentle and understanding man.
Highly recommend him to any one needing an excellent physician/surgeon.
"
Bert Miller
Left Hip Replacement & right knee replacement
"I have just returned from my three year check up for the hip and knee replacements. The X-Rays looked the same as they did three years ago. I'm a 76 year old male, who can walk again without pain thanks to
Dr. Rizk. Before he did the surgery he explained the risks, recovery time and what he expected of me during my recovery period. I took my time on the recovery for my hip, but I was playing golf four weeks after the knee. Dr. Wagdy Rizk is a great Surgeon and expects his instructions to be carried out by all. So let me recommend something else, save alot of gas and stay off interstate 10. Go see Dr Wagdy Rizk you will be glad you did!!!! "
Charles Peden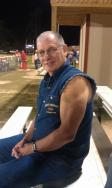 "Dr Rizk did a great job on my knee replacement on May 23, 2019. I am glad I did not decide to go to Houston. I highly recommend him."
Sherry Felps
Xrays on both hips & then saw Dr Rizk. He is the best doctor if you are having hip problems. He is so kind & will answer all of your questions that you have.
"Dr Rizk is awesome."