Wagdy S. Rizk, MD
Procedures & Services
Dr. Rizk keeps current on the newest advances in orthopedic care including:
Fellowship-Trained in Hip Reconstruction/Replacement
Alternatives to Traditional Total Hip Arthroplasty
Hip Resurfacing
Revision of Failed Hip Replacement
Advanced Bearing Technology in Hips
Fellowship-Trained in Knee Reconstruction/Replacement
Revision of Failed Knee Replacement
Gender Specific Knee Replacement
Patellofemoral Knee Replacement
Advanced Bearing Technology in Knees
Unicompartmental & Partial Knee Replacement
Minimally Invasive & Muscle Sparing Surgical Techniques
Joint Preservation Arthroscopic Surgery
Computerized Surgical Navigation Joint Replacement
Fellowship-Trained in Orthopedic Surgery

View Multimedia
Patient Education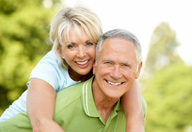 Our Approach
Each patient is unique so our goal is to get to know you as a partner in your care. Open communication, personal attention, and shared decision-making provide the foundation for our relationship. We begin with a comprehensive physical examination using the most advanced imaging technology available. That enables us to provide you with an accurate diagnosis. We will then develop an individualized treatment plan to relieve your discomfort and restore function while minimizing any possible risks.