Wagdy S. Rizk, MD
Patient Testimonials
Discover what our patients have to say regarding their office visit, surgical experience or recovery process. We also encourage our existing patients to share their own experience!
"Six months ago Dr Rizk replaced my right hip. Prior to seeing him I had suffered with excruciating bone on bone pain. I went from a limp to a cane and finally a walker!! The surgery was a complete success and today I'm pain free and able to finally resume a normal life. Except when I go through an airport metal detector. Then I boldly tell the TSA I've got a STRYKER Hip!!"
"Dr. Rizk and staff,
Thank you for the amazing care. I was so afraid to have knee replacement surgery. I had my first one in Nov. 2017 and second in Feb. 2018. The care and support from the Dr. Rizk and staff eased my fears and really helped get me back on my feet. I am 67 years old (young) and now I feel like I have my life back. Again Thank you all for everything.
"
"Dr. Rizk did my knee replacement surgery a year ago. Within a few weeks I was walking again and started to ride my bike again. His follow up appointments were very informative. He checked the range of movement and answered all my questions. He listened to me and provided information about what I should expect. I just did my one-year follow up today and I am very pleased with what I am able to do. I would and have recommended Dr. Rizk to others. I am back riding my bicycle about 35-50 miles per week and walked over 5 miles per day during the week of Spring Break with no pain in the joint. This kind of activity before the surgery would have caused a great deal of pain in my knee. My children even remarked that it was good to see me walking and even a little running without wincing from the pain. "
Terry Gabriel
total hip replacement surgery
"I am a 60 year old female, who just plain wore out my left hip. I can not describe in words the pain I was experiencing. For almost three years, I was in constant severe pain !! Nothing helped, not even sleep could give me relief. My life was over, I'm not being dramatic, this is how I felt. I was starting to abuse pain medication as well. I could not go on like this. I was so depressed and just plain miserable. Finally I looked for a surgeon, my primary doctor took my first set of x-rays, i needed hip replacement. Wow ! I was surprised and scared. Didn't that mean I was going to be a crippled old woman ? Didn't that mean a walker and a permanent limp? All these thoughts flooding my mind. But what choice did I have, I could not endure this agony anymore. The best day of my life was when I found Doctor Rizk!! He gave me my very own miracle ! My experience with Doctor Rizk, Beaumont Bone and Joint, Baptist Hospital and my Home Healthcare was excellent. From the moment I met Dr. Rizk and his staff, I felt at ease. They answered all my questions, dryed my tears and gave me the personal attention i NEEDED ! I was still very afriad of this major surgery, so I tried an injection first, to see if I would get some relief. Not to be, I was just putting off the replacement. Finally, with Dr. Rizk's encouragement, and his skilled manner, I was ready. The class I attended was fully informing me of the whole procedure and what to expect. If anyone asked me who my doctor was and I told them, they would all say, " he's the best ". On December 11, 2017, I barely was able to walk into the hospital, I arrived for my surgery. I had pre-registered, which I highly recommend, while checking in, a woman commented to me, " you walk like I did before Dr. Rizk fixed me "! What ?? Are you kidding me? She jumped up and down and told me her story. Fears gone !!! If I could have ran to the OR, I would have right then and there !
Pre-op was very quick and Dr. Rizk came in right on time. Speaking with him before surgery, I knew I had the " right guy ". All I remember was trying to get on the operating table and the pain I was in. I could not even lay down without hurting, right to that very moment, I was in so much pain. After what seemed a very short time in recovery, I was moved to my room. Before dinner, my therapist came in to get me up. I stood for the very first time, in years, without pain ! I cried tears of joy ! I had some surgery discomfort, but no pain. NO PAIN!!!
That night I was so excited to walk, I asked to get out of bed and walk. The nurses were so kind to indulge me and away we walked.
My care after surgery was exceptional, as well as home care. My wound care was perfect and very little scaring. No infections or complications. My last visit to Doctor Rizk was March 20th and I'm now back to the life I thought was done. I am so overjoyed with my hip replacement, I tell my story to anyone who cares to listen. Words cannot express my gratitude and complete satisfaction with Doctor Rizk and his staff. I know it may not be appropiate to hug your doctor, but I did !! Thank you, Doctor Rizk."
"Dr. Rizk preformed a total knee on me about 5 years ago it was the best thing that I could have done. Dr. Rizk cares about his Patients. My sister in law could not walk without pain I told her about Dr. Rizk and she had both of her knees done and is without pain. If you have pain in your knees see the man Dr. Rizk"
Rose A.
Rt. And Lf. total knee replacement
"I am a 69 year old woman 3 weeks away from retirement and my right knee locked up. I consider my self lucky too have found my way to Dr. Rizk and his wonderful staff. He is a very gifted surgeon and you know the first time you talk with him how much he cares about his patients. He replaced my right knee January 11 2018 and the left knee April 11 2018.There pain management is phenomenal. I am back doing all the things i love including riding my bike. I would and have recommend him to everyone i know. "
"In my opinion I think Dr. Rizk is a fantastic surgeon and person. He worked with me for over a year to get me to where I could walk again. I would recommend him for any knee surgery.
Thanks,
Charles V."
"had 2 knee replacements both done by dr rizk the results were great would recommend anyone facing surgery to check with him . very kind and caring"
"I worked over 46 years at a physically demanding job, and was in pretty good health and I didnt have complaints about my body in general, but after I retired my hip started hurting. Soon the pain was simply intolerable. I was accustomed to walking about five miles a day with my aging, but still feisty and very strong rat terrier. She can be a handful if you don't watch it. It got to the point where I just couldn't walk her anymore, and I couldn't take my morning walks. Something had to be done. I found Dr. Rizk and got evaluated and became a candidate for hip replacement. To be honest I was a little nervous maybe even reluctant about the procedure. I had all kinds of post care and quality of life questions. Each and every question was answered with affirmative responses, and so I went into the procedure with a bit more ease and came out on the other side even better than I was before. I dont have the debilitating pain, and reduction in motion from the original condition, and my quality of life is restored. I am satisfied, and grateful that my trust and my health was in the care of Dr. Rizk and his professional staff. Thank you for everything Dr. Rizk. Now I have to go take my walk!! :) "
Ruth Day
Hip Revision and Knee Replacement
"I had a very bad problem with a hip replacement I had had in my home town. I finally found Dr. Rizk and he did a revision that made a big difference in my life. Still have problems that are permanent but he stopped the deterioration. I have nothing but praise for him. I went to him also for my knee replacement and have been very happy with the results.
"
"Hi my name is Horace and I have had two knee replacement surgeries both done by Dr. Risk. Let me say that I am a 66 year old male that is active in life. My knees were hurting a lot so I went to see Dr. Rizk. He told me that I needed total knee replacement surgery and that I could have it done at Baptist Hospital here in Beaumont, Tx. The surgery went well and I stayed in the hospital for two nights came back home and started therapy. I was in home therapy for about two weeks and then started out patient therapy. This went on for about three weeks and I started back bowling and running . I try to jog a mile everyday and am bowling three leagues a week with a 174 average. I have been continuing my exercising and feel great. I highly recommend Dr. Rizk for any kind of knee or hip surgery he is a very nice guy and always greet his patients with a big smile."
"I definitely recommend Dr. Rizk for any bone surgery. I had a complete hip replacement (by choice) and fell at home after 10 days of successful therapy. After reviewing X-rays, Dr. Rizk discovered I had fractured my femur and scheduled a second surgery. While performing surgery to repair the damage that had been done, he did a bone graft. This meant extended time in rehab. Dr. Rizk did not rush my release, and it took almost 50 days to get to "full weight bearing." He was honest and thorough and assisted in overcoming many challenges faced while receiving theraphy in a nursing home facility.
He has "good bed-side" manners!"
Patricia Moore (Pat)
Left and Right hip replacement. And Right knee replacement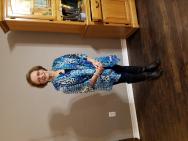 "I couldn't ask for a better Doctor He uses the best product and equipment on his patents and see we have the best Therapy available to help us heal. He treats his parents with respect and kindness. Dr. Rizk is a God sent."
"I am a 67 year old female. My quality of life before my hip replacement was poor to say the least. I was in severe pain and had to depend on the help of family and friends. I am also a Lupus Patient but despite my immune disorder my surgery was a success I healed extremely fast,and I am now actively living my best life. I am Very grateful to Dr.Wagdy Rizk,and the divine Mercy of God."
Shirley Kay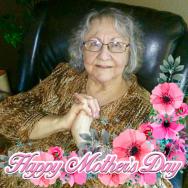 "Thank You Dr. Rizk:
I had put off knee surgery for years, for fear of painful suffering. At 73 years old I decided to do research for a surgeon that was a specialist, with a public record for knowledge and care for his patients.
My husband did research on the internet to see the results of bone surgeons in Beaumont and Port Arthur, Texas area and Dr. Wagdy Rizk's portfolio revealed he was a knee surgeon specialist with no infections in the 13 years he has been practicing at Beaumont Bone & Joint Institute.
My recent operation was on a Monday morning. I was discharged from the Baptist hospital the next day, and did not need a walker or cane. I went to church services Wednesday night, and the people ask, "You didn't have your knee surgery?" When I affirmed that I did, they were amazed how I was walking normally for the first time in ten years.
My heartfelt thanks to Dr. Rizk and his wonderful staff for tenderly caring for me like family. I highly recommend Him, for he carefully prepares his patients to avoid infections and receive speedy healing. Thanks to God and him I am fully recovered after two months.
I Highly recommend Doctor Rizk.
Shirley Kay
Orange Texas"